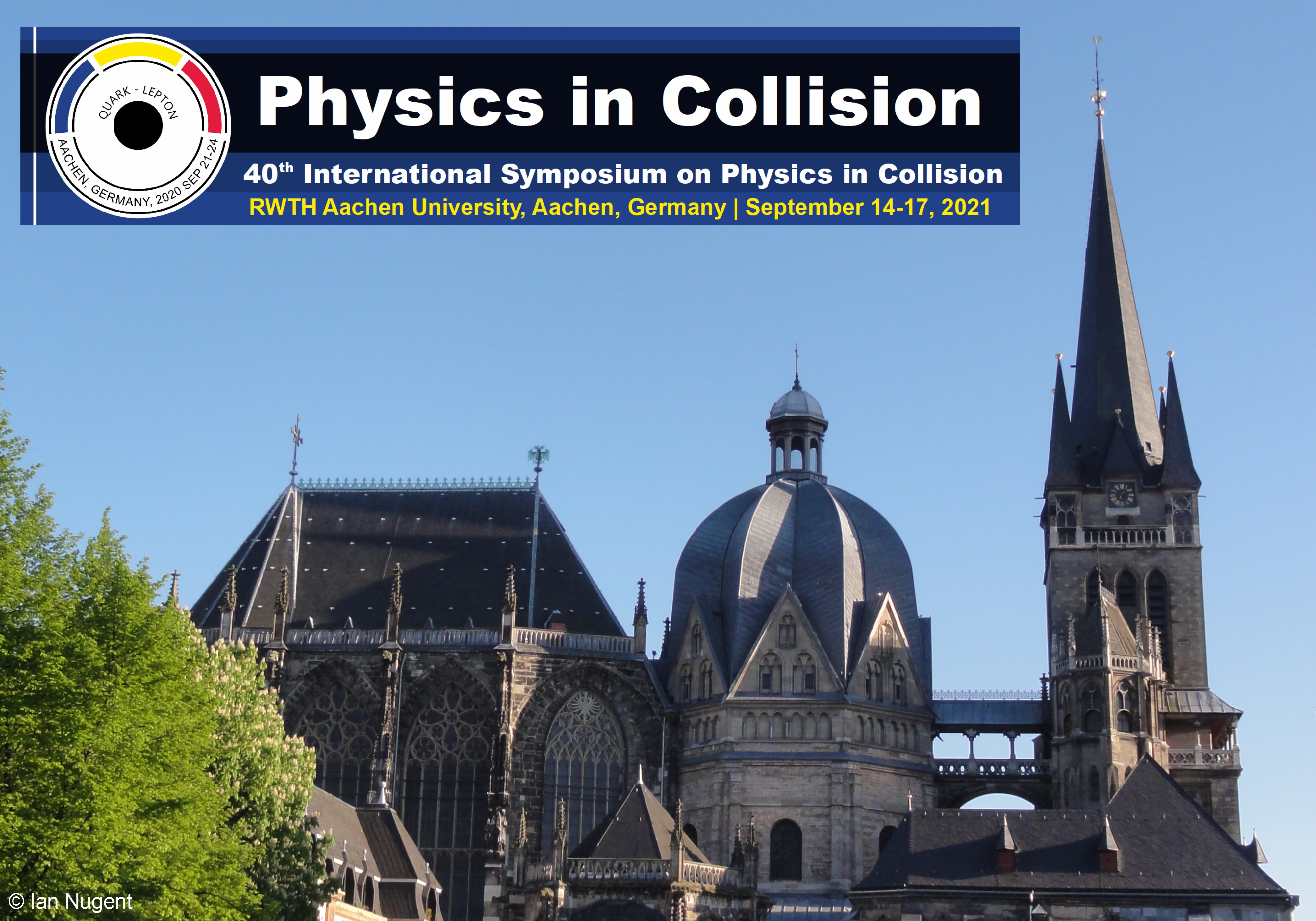 The 40th International Symposium on Physics in Collision
Aachen, Germany, 14-17 September, 2021
The International Symposium on Physics in Collision is a conference series that began in 1981 in Blacksburg, Virginia, USA. The program of the symposium is composed of invited talks and contributions in poster sessions. Invited speakers will review and upadate key topics in particle physics and related topics in which new results have been published in the last year or are reasonably expected to be so before the next symposium. The aim of presentations is to encourage informal disucssions of new experimental results and their implications. The topics at the symposia cover a wide range of physics subjects from accelerator-based particle physics to astroparticle physics.
Talks will be by invitation only. But we are happy to receive poster contributions from all participants. Please send abstracts to PIC2021@physik.rwth-aachen.de
Notes on COVID-19:
We are planning for a live meeting. Please be prepared to travel to Aachen.
We accept people who are fully vaccinated, recovered from COVID-19, or tested negative. We will make corresponding tests available to the participants. Please bring your available certificates along.
We do have lecture halls of sufficient size to seat everybody with the required space.
You may find general information about entry into Germany here.

There are no restrictions on entry for residents of the European Union or the Schengen area.
Germany allows unrestricted entry for residents of a number of additional countries listed here.
For fully vaccinated people, entry from third countries has generally been allowed see here.
However, there are travel bans from countries affected by coronavirus variants. See here for a list.
Please check regularly.
We will offer remote connections to those participants that cannot travel.
Registration is open now!